Vinyl Pre-Orders begin shipping on June 24th
Read more…
Grand Theft Audio Volume 5 Out now
Grand Theft Audio Volume 5
SCVTTERBRVIN
CD (Now Shipping) Download

Vinyl (Pre-Order) Download
Art by Stutender
Vinyl Pre-Orders begin shipping June 24th
Read more…
0:00/2:27

0:00/3:04

0:00/1:44

0:00/2:54

0:00/2:21

0:00/1:34

0:00/1:37

0:00/3:09

0:00/1:55

0:00/2:44

0:00/2:44

0:00/1:23

0:00/4:13

0:00/1:43

0:00/1:26

0:00/3:19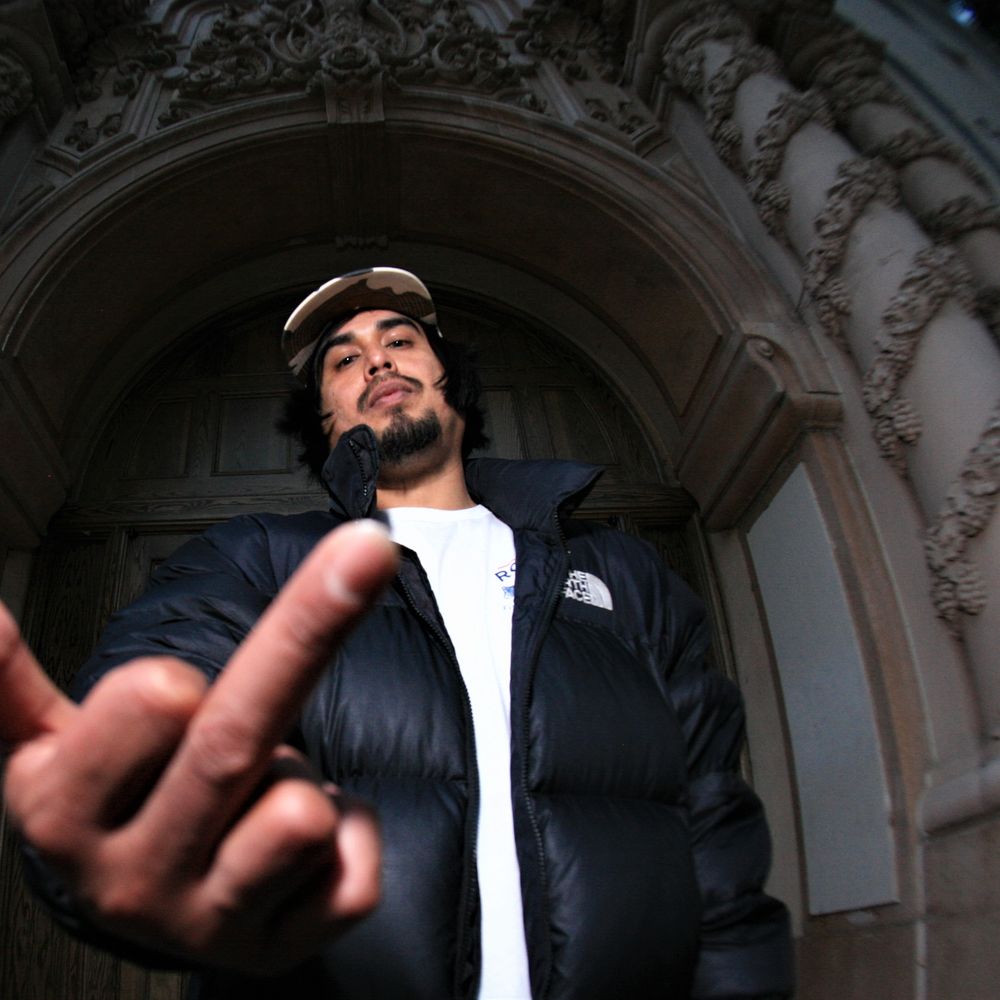 SCVTTERBRVIN
RLK x MOTU
San Diego's SCVTTERBRVIN is one of a kind in hip-hop and his resume speaks for itself. The Mexican/Filipino artist does it all, he can provide an incredible variety of soundscapes as testament to his grind and hard-working nature. Further he can drop a verse on that same track with seamless delivery and execution. Taking it yet another step further, SCVTTERBRVIN can mix and engineer that same track, master the album it's for all with top notch quality. A household name with a number of collaborations under his belt, alongside being the owner of the Red Lotus Klan, SCVTTERBRVIN is setup to dominate the decade as we head into 2021. 
SCVTTERBRVIN was exposed to music and a love for hip-hop from the jump. His older brother was in a rap group and started taking our young hero to underground hip-hop shows. "I got to see everything live and direct," SCVTTERBRVIN says, "DJs, MCs, B-Boys and Graffiti Artists...being around my brother I was able to watch them buy records, make beats...and sell their tapes." This whole time, SCVTTERBRVIN is reading The Source, watching Rap City and making beats on the MTV Music Generator, a PlayStation game released in 1999. When you combine all of this together, SCVTTERBRVIN's destiny in music was sealed.
The San Diego artist is nothing short of prolific with the ability to house multiple sounds and execute them with finesse and raw talent. SCVTTERBRVIN has over 10 projects on his resume and when you combine features, his engineering prowess and more that number explodes off the charts. "Too weird for the street, too street for the weird," is how SCVTTERBRVIN explains his sound. "I want to help people think outside the box without preaching." Even in a time where most artists are pursuing solo careers, SCVTTERBRVIN is continuously collaborating and working with artists, whether on the mic or through his Red Lotus Klan label.
There isn't a base that SCVTTERBRVIN hasn't covered over the duration of his tenure. In 2019 alone, SCVTTERBRVIN released two EPs and a full-length album each of which garnered its own attention and praise. As the releases keep coming SCVTTERBRVIN  is also gaining unprecedented coverage from a plethora of outlets. Deeply Rooted Hip Hop, Insomniac Magazine only scratch the surface of the press SCVTTERBRVIN has received. "Dark and sharp, "Purgatory Heaven" is filled with those moments," NBC San Diego says. Even more outlets like OkayPlayer and Passion of the Weiss gave SCVTTERBRVIN undeniable praise. With well over a decade in the industry and a motivation to continue to work with others, his approach to the game can't be understated. On top of all this, SCVTTERBRVIN has performed all over the West Coast and opened for the likes of GZA, Slaughterhouse, Blu, Dilated Peoples and a number of other artists and legends.
Madness & Murder Volume 2
SCVTTERBRVIN
CD Digipak Download

Vinyl Download
16 new tracks from SCVTTERBRVIN and Victor (f.k.a. DJ V-Rock).
CD's and vinyl start shipping on January 21st
Read more…
1

0:00/1:31

2

0:00/3:00

3

0:00/2:57

4

0:00/0:58

5

0:00/2:56

6

0:00/1:24

7

0:00/2:40

8

0:00/1:54

9

0:00/0:39

10

0:00/1:19

11

0:00/2:24

12

0:00/3:23

13

0:00/0:51

14

0:00/0:39

15

0:00/1:46

16

0:00/3:00